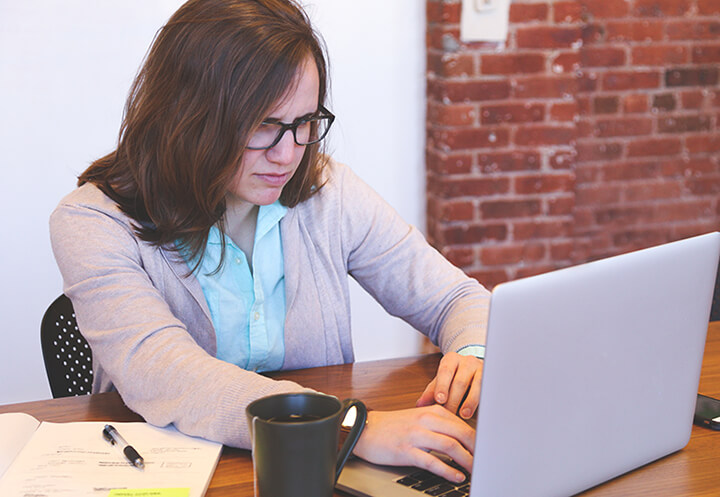 Keeping your website up to date, backed up and secure is an ongoing process. It's not a one-time event that occurs only when the site is launched. In other words, it's not a "set it and forget" deal. Updating your WordPress site regularly is crucial, but you might find it time consuming, intimidating or frustrating trying to do it yourself. Having a developer taking care of your site on a monthly basis gives you peace of mind that things are running smoothly and lets you get back to more important tasks.
Why Your Site Needs to Be Updated Regularly
Here are some reasons why updating your website regularly is important:
User experience. Having broken hyperlinks or images not showing on your site is a poor user experience. That means that donors, members or clients could become frustrated and leave your site. It also reflects poorly on your organization. It will look unprofessional, messy, like you are neglecting your website or that you just don't care. You definitely don't want to make a bad first impression.
Search engine rank. Publishing fresh content and having a fast-loading site not only keep your audience interested and on your site. They also help with your site's search engine rank—where your site appears in search results pages. Appearing higher in search results than your competitors gives you an edge. That could mean more donations, memberships or clients.
Performance. If your site becomes slow from lack of proper maintenance, visitors will leave and go to a competitor's site. Plus, the slow load time can affect your page rank with the search engines. This means less visibility in search results, resulting in fewer donations, memberships or clients.
Security. If you don't keep your website updated, it becomes more prone to being hacked. If that happens, your web host will probably take it down. That means that donors, members or clients won't be able to access it, resulting in missed opportunities for donations, new memberships or renewals, or promoting your services. If they know your organization well, they might come back; if they don't, they likely won't remember your name or return.
The goal is for your site to always be up and available for prospective and existing members, supporters and clients to engage with your organization.
Why Consider a WordPress Maintenance Plan
1. Financial Savings
You might think that you will save money if you and your staff maintain the site yourselves (if you don't have a developer on staff, that is). But website maintenance is similar to car maintenance. It costs you more to repair a car that hasn't been properly maintained. Furthermore, major issues—and therefore higher costs—can result from not maintaining it. Having us maintain and back up your site as part of a monthly care plan provides you reassurance and peace of mind. (We call our maintenance plans care plans because we do more than maintain the technical aspects of the site.)
If your site is not on a care plan and something happens to break, we'd need to charge you our hourly rate to fix it. That cost could exceed the cost of a monthly care plan.
You also need to consider the costs of any additional software that may be required for your website, such as any paid backup, form, security, membership or e-commerce plugins. For many of these, we've already paid for and obtained a developer's license. That saves you the cost of having to pay for them when you are on a care plan.
2. Technical Expertise
Your site could go down or not function properly as a result of a hosting issue, an unintentional error made by your staff or other issue. If not resolved quickly, this results in missed opportunities to reach prospective clients, members or customers. Those are opportunities you can't get back. You would need the help of a developer to get things up and running again. (Do you have one on hand in case that happens?)
As part of our care plans, we resolve any issues that may arise when performing technical updates. We first test things on our servers to minimize conflicts or downtime. If something were to go wrong, we could fix it more quickly and easily because of our experience with WordPress.
3. Time
Updating your site yourselves will take you longer than it takes us. That just keeps you from doing more important tasks that require your time and focus. We not only have the technical expertise to resolve issues but, if your site is on a care plan, then we're regularly looking at the front and back end. That means we're familiar with the site and its setup.
How We Can Help
Our monthly maintenance plans are like insurance for your site. We take a proactive, rather than a reactive, approach. We want to address problems before you or your visitors even notice there was an issue, as opposed to fixing a major issue (which you may not notice right away) after it's already happened. We will:
back up your website;
update WordPress, the theme and plugins as needed;
check the site for technical or other potential issues;
make design or content updates if requested;
monitor your site to make sure it hasn't gone down;
monitor the security of your site;
provide access to WordPress video training.
Benefits
Our care plans:
provide peace of mind that the site is backed up;
reassure you that the site is secure, online and looking presentable;
save you time and money, especially with any plugin licenses you may be required to obtain;
allow for us to quickly restore the site if anything were to go wrong;
can help improve search engine visibility;
allow you to make content edits with confidence.