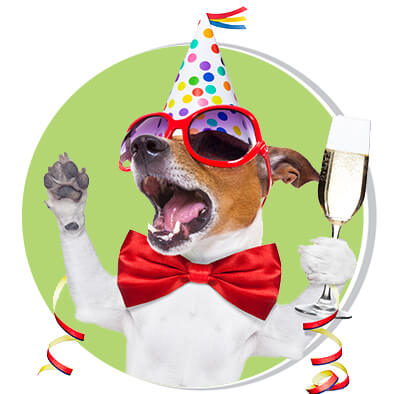 July marks 15 years in business for Gratzer Graphics. In dog years, that comes out to 105.
Thank you to all of our clients who've contributed to our success, especially those who've been around since almost the beginning!
We're also excited to announce the addition of new team members:
Eliza: Senior Designer. Eliza brings 15 years of experience in print design, along with exceptional creativity and attention to detail.
Artyom: Rock Star Web Developer (quite literally). When he's not playing in a band in his spare time, Artyom helps with website builds and monthly support.
Michael: Programmer Extraordinaire. With 20 years of experience, Michael is a seasoned developer in the alphabet soup of programming languages. He helps with custom WordPress theme development and enhancement, and plugin/widget development.
You can look forward to even more creative and excellent results!