Founded in 2003, Gratzer Graphics LLC is a Washington, D.C.-area woman-owned design firm specializing in helping nonprofits and small businesses get better results through their branding and marketing collateral, website and publications, so they can further their missions.
Gratzer Graphics has its own mission: to raise money and awareness for shelter animals, donating all proceeds from two online stores to animal rescues and shelters.
---
The Team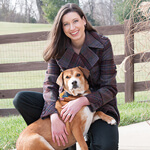 Colleen Gratzer
Chief Creative Officer
|

Visual Brand Expert

Leading the team, Colleen is an award-winning designer with 20+ years of branding, print design, and web design and development experience. She is also an accessibility consultant, having been trained by one of the top accessibility experts to the federal government, who sought her out to take their course because of her sharp creative and technical skills.

Colleen is also the host of the Design Domination podcast for aspiring graphic designers.

Photo by Nicole Fine Photography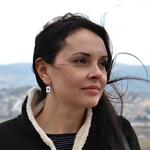 Eliza Gokun
Senior Graphic Designer
Eliza brings 15 years of experience in print design, along with exceptional creativity and attention to detail. Her professional background includes working for a printing company and advertising agencies. She has experience in all things print, including magazines and books. She also has expertise in advertising services for medical and pharmaceutical companies.
Artyom Scherbyna
Rock Star Web Developer
|

Website Support

Artyom builds websites—from simple to complex—adding custom functionality to address specific client needs and to help clients update their content easily. He also provides support for our monthly website maintenance plans, quickly addressing technical issues, performance issues or anything else that might be needed.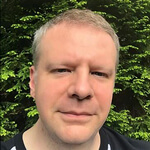 Michael Loeffler
Programmer Extraordinaire
With more than 20 years of experience, Michael is a seasoned developer in the alphabet soup of programming languages: PHP, MySQL, XML, jQuery and JavaScript, plus hosting and e-mail. He helps with custom WordPress theme development and enhancement, and plugin/widget development. He is also well versed in database and server technologies.
---

Special Skills
In addition to print and digital design, our expertise includes additional, unique skills:
accessibility (Section 508 compliance) for InDesign and PDF files
eagle eye for catching spelling and grammatical errors
foreign languages: Spanish (proficient) and French (intermediate)

Certifications
In 2016, Colleen completed:
an accessibility course by Pubcom on Section 508 compliance for InDesign files and remediation of PDF files.
a six-week business course by WP Elevation, learning a process that is proven to help us get results for you.
a six-week website support course by WP Elevation.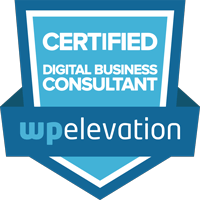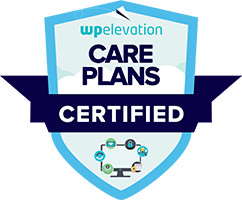 Professional Affiliations
We are members of:
---
Our Collaborative Work Process

Discovery
We ask you questions related to your brand, goals, target audience and more to fully understand your needs.

Design
We research ideas and create concepts—trashing a few in the process—to end up with the best solution.

Refinement
You provide feedback and we refine the design and make any necessary revisions.

Delivery
Upon your approval, we provide the promised deliverables. If it is for print, we arrange for printing through trusted printers we regularly work with. We obtain the pricing, but you directly pay the printer of your choice. Once we send them the print files, they will send you print proofs, which you need to approve prior to printing.