Founded in 2003, Gratzer Graphics LLC is a Washington, D.C.-area woman-owned design firm specializing in helping nonprofits get better results through their branding and marketing, website, publications and event collateral so they can further their missions.
Gratzer Graphics has its own mission: to raise money and awareness for shelter animals, donating all proceeds from two online stores to animal rescues and shelters.
---
The Team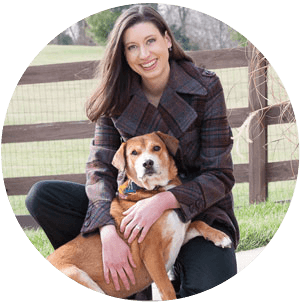 Colleen Gratzer
Creative Director
|

Visual Brand Expert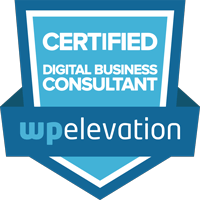 Colleen is an award-winning designer with 20 years of experience. She has always been an artist, with a pencil, Prismacolors and drawing paper always in hand as a kid. She was 10 when her family got their first computer and her father taught her DOS, morphing herself into half artist, half techie. So studying graphic design in college (including web development in the earliest days of websites) was a natural choice, allowing her to merge creativity with technical skills. She is a WP Elevation–certified digital business consultant.
Colleen also has a passion for foreign languages, studying Spanish and French throughout high school and later earning a bachelor's degree in foreign languages. Admittedly a grammar geek, she has edited in A.P. and AMA styles.
Photo by Nicole Fine Photography
Ben Hong
UX/UI Developer
Ben is a user experience/user interface developer. Ben's background in industrial and organizational psychology and advanced technical skills allow us to enhance the level of website design and development service we provide.
Ben strives to build incredible products that are a joy for users to interact with from both a technical and user experience perspective. He has worked on a variety of projects, including Medicare.gov and NASA: Earthdata.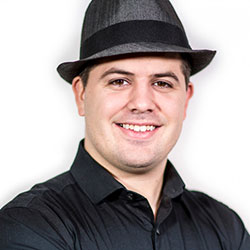 Robert Simmons
SEO and Marketing Jedi
Robert has a bachelor's degree in media management, which comprises design, development and copywriting for websites. His background includes working as a web designer for a firm specializing in e-commerce websites. The firm grew so quickly, Robert helped them with pay-per-click (PPC) advertising and SEO until they "found a replacement." He became so good at both, he became the replacement, doubling their PPC revenue. As director of SEO and PPC advertising at another company, he increased their monthly revenue by 25% in just nine months.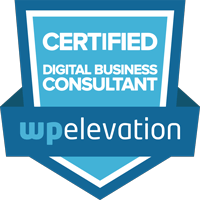 Robert holds Google Analytics and AdWords certifications from Google Academy and is a WP Elevation–certified digital business consultant.
---

Special Skills
In addition to print and digital design, our expertise includes additional, unique skills:
eagle eye for catching spelling and grammatical errors
foreign languages (Spanish and French)
knowledge of A.P. and AMA styles
proofreading

Key Industries
We specialize in working with:
nonprofit organizations and associations
the aerospace industry
the health care industry

Professional Affiliations
We are members of:
---
Our Collaborative Work Process

Discovery
We ask you questions related to your brand, goals, target audience and more.

Design
We research ideas and create concepts—trashing a few in the process—to end up with the best solution.

Refinement
You provide feedback and we refine the design and make any necessary revisions.

Delivery
We send the promised deliverables of the finalized work.