Whether your organization is looking to make your website or documents accessible due to a legal requirement or just to be more inclusive and reach more a larger audience, you may consider one or more accessibility solutions.
The ones you choose may depend on your organization's budget, available time, staff's current accessibility knowledge and level of legal risk.
Understanding the different accessibility solutions and when to use them will help you plan for accessibility.
1. Accessibility Audit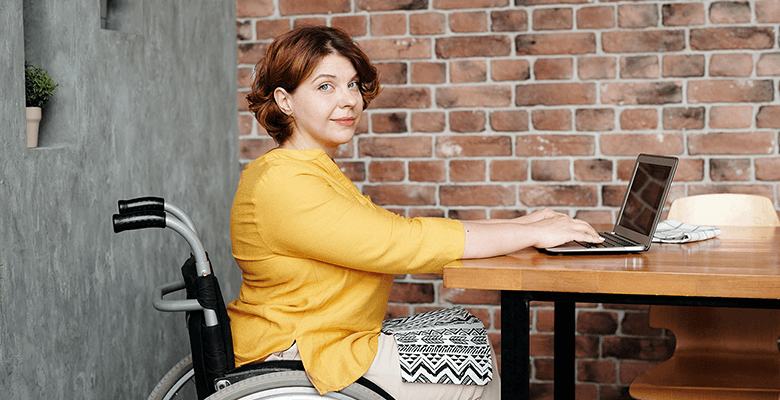 What It Is
An accessibility audit assesses your organization's brand color palette, editorial style guide, publications or website, so that you can identify accessibility issues. Then you can resolve them internally or outsource that service.
An audit of your brand color palette will let you know how each of your brand colors can be used accessibly—if they can be at all—and potentially make recommendations for modifications where necessary.
An audit of your editorial style guide may include a review of the wording used by your organization to check its reading level or to see if it's inclusive. It may also include a review of typographical symbols to check for potential accessibility issues with assistive technology, which is important because some symbols are not recognized by assistive technology and that may change the meaning of your content.
A document or website accessibility audit usually includes automated checks, manual checks, an inspection of the code/HTML tags, testing with the keyboard and assistive technology such as a screen reader.
Website audits specifically should be done on an ongoing basis because the accessibility of the website can change on a daily basis, as soon as a web developer updates the theme or a plugin or modifies any code on the site, or when staff adds or updates text, images, audio or video on the website.
How comprehensive an audit is varies by provider.
Benefits of an Accessibility Audit
The benefits of an accessibility audit are that your organization will:
Quickly become aware of accessibility issues;
Understand more about how to use colors and typography accessibly;
Get an accurate assessment of the accessibility of your website or publication, which automated checkers alone cannot provide;
Understand which accessibility errors to prioritize based on your budget, timeframe and/or audience;
Understand which individuals may experience difficulty in certain areas on your website and why;
Learn from the results of the audit, which your organization can apply to future accessibility efforts;
Be able to fix the found issues if the vendor includes suggested remediation in their report.
Caveats
While audits are an excellent assessment tool, you need to be aware of what they cannot do.
Audits don't tell you what was done correctly on a website or document, or if there is a better, easier way to accomplish something.
New accessibility errors could potentially be introduced in the remediation process. A follow-up audit should be done to ensure the remediation was done correctly.
While your organization will learn a lot from an audit, it doesn't negate the need for accessibility training.
There is still the cost of document or website remediation to consider, as a designer or developer will need to address the issues that were found.
Best For
Accessibility audits are best for identifying and prioritizing accessibility issues quickly and without the need for your organization to have any accessibility knowledge.
2. Accessibility User Testing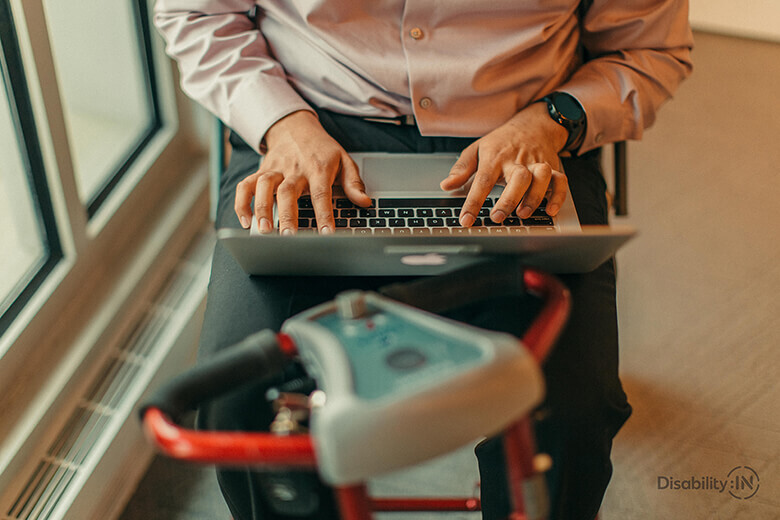 What It Is
Accessibility user testing is when you or an accessibility provider asks individuals with a visual, motor, learning, cognitive or other disability to go through your website or documents and give you feedback about their experience.
User testing complements other methods of accessibility testing and should include individuals with various types of disabilities or a majority from your audience if you serve an audience with a particular disability. You get insights from individuals who are regular users of a keyboard or assistive technology.
They will share their experiences, letting you know what they found helpful or if something presented an inconvenience or barrier.
You should pay users or offer them something in exchange for their feedback.
Benefits of Accessibility User Testing
User testing is insightful and valuable.
It will help your organization understand more about how individuals with disabilities experience your website or documents.
It eliminates assumptions of what users will do, how they will get around and what they will experience.
It can reveal gaps in your organization's own accessibility testing and help you understand areas that are most problematic for certain groups of people.
It gives you the opportunity to ask specific questions to users.
Caveats
User testing should include both sighted and blind individuals. If any content was mistakenly hidden from assistive technology, blind individuals will not be aware that it was left out.
Best For
User testing is best for when you want real feedback from individuals with visual, motor or other disabilities about the usability of your documents or website.
3. Accessibility Consulting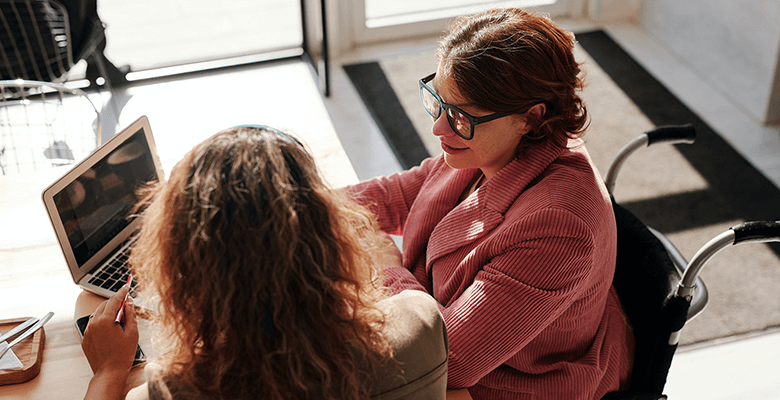 What It Is
Accessibility consulting as a done-for-you service is another solution. You can hire an outside company to produce an accessible color palette, document or website from the very beginning. They will incorporate accessibility into the design and layout process for a document, or the design and development process for a website.
Accessibility consulting could also potentially include paying for guidance throughout the process as a done-with-you service. This allows for hands-on training and feedback in the process.
Benefits of Accessibility Consulting
The benefits of hiring an accessibility consultant are that:
Your organization benefits from the work getting done accessibly from the start, which saves time.
With a done-for-you service, you don't have to invest time and money in learning accessibility. This is helpful when you don't have an ongoing need for accessibility and instead have one-off projects. Your input may be needed in some parts of the process, though, such as for Alt-text for images.
The design or technical work won't need to be redone, saving time and money.
With a done-with-you service, your designer or developer will learn from the accessibility specialist as they do the work.
We often provide accessibility as a service along with guidance throughout the process, so that your designer or developer can learn some accessibility practices as the work is getting done correctly and accessibly.
Caveats
Outsourcing the accessibility work means your organization doesn't learn how to produce accessible content internally, which may be unnecessary for rare accessibility needs.
A done-with-you service doesn't provide all-inclusive training.
Best For
Done-for-you accessibility services are best for:
Organizations that don't have a need for ongoing accessibility services.
Organizations with an immediate need for an accessible document or website.
Done-with-you accessibility consulting is best for:
Organizations who want to make an additional investment in the project so that their designer or developer learns as they do the work.
4. Accessibility Remediation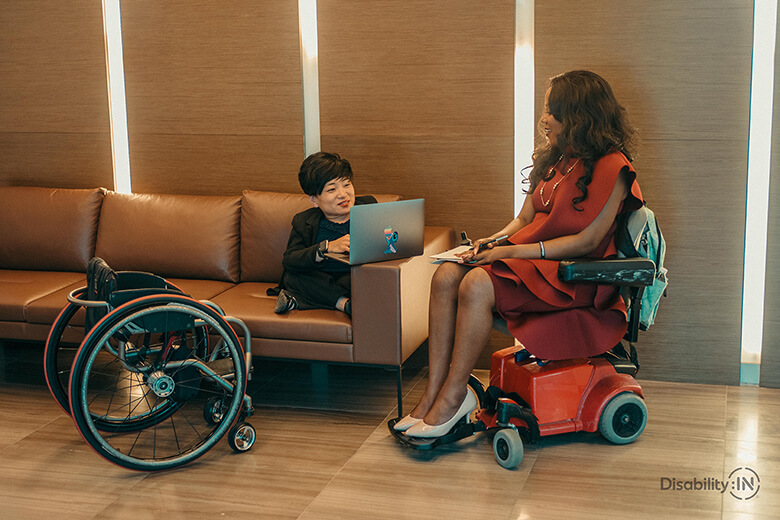 What It Is
Accessibility remediation can apply to a brand color palette, style guide, website or documents. Remediation means you are addressing accessibility after something has been produced as opposed to addressing accessibility from the start or throughout the process.
Benefits of Accessibility Remediation
The benefits of accessibility remediation are:
Remediation doesn't require time from staff to identify and fix accessibility issues.
Your organization can bring specific documents or your website into compliance quickly and by a professional.
Caveats
Remediation isn't the optimal solution when creating new documents or a website because:
It adds more time to the process because it's added to the end of the process.
It may result in revisiting the design process, which adds time and cost to the process. If a design was already approved, it may have to change.
It can be more costly because some work is having to be redone, since it wasn't incorporated into the process.
Best For
Remediation is best for when your organization needs to get an existing website or documents into compliance quickly.
5. Accessibility Training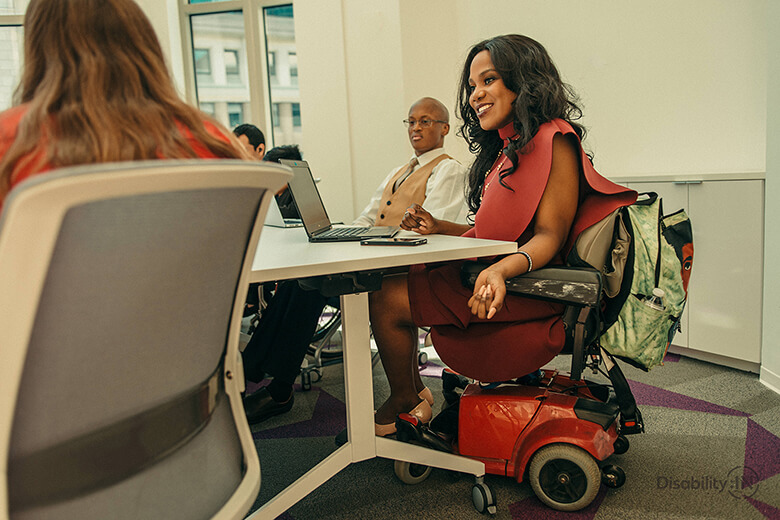 Purpose
Accessibility training helps you improve and maintain your organization's long-term accessibility efforts. It's important for all designers, developers or editors of a document or website. That's because accessibility starts with content creation.
When an image is created or chosen for inclusion in a document or website, that person who created or chose it should be able to explain why it was included, so that the appropriate Alt-text, or explanation for users of screen readers, for example, can be provided.
When a document or a website is created, its technical setup affects how accessible it will be.
As a website is edited and maintained, many factors can affect the accessibility of the site:
Functionality being added through a plugin,
Theme or plugin updates,
Code modifications,
Design changes,
When a page or blog post is added or updated.
Benefits of Accessibility Training
Accessibility training has many benefits, which are long term:
Understanding the legal aspects of accessibility;
Understanding different types of disabilities;
Making your organization's staff more inclusive and empathetic;
Ensuring your team has the same foundational, design and/or technical accessibility knowledge;
Empowering your staff to make more accessible design and/or technical decisions;
Reducing costs for ongoing accessibility efforts because you head them off during the process, so rework isn't needed.
You can apply what you learn to existing and future accessibility efforts, such as website redesigns, new document design and layout, document remediation, and ongoing monitoring of the website, reducing or eliminating the need for remediation services from an outside vendor.
Caveats
Requires an investment of time for staff to take the training and get up to speed.
If the organization is higher risk for accessibility non-compliance or staff is already stretched for time, outsourcing accessibility production and remediation may work best.
Staff won't initially have the same skill level as existing accessibility providers do.
Best For
Accessibility training is best for:
Improving and maintaining long-term, ongoing accessibility efforts, especially after having an audit done;
Identifying and correcting accessibility issues, reducing the need to outsource for that service over time until your organization is more skilled. Consulting or audits from an outside accessibility provider while your staff is still building their accessibility skills will help with those efforts.
6. Automated Accessibility Checkers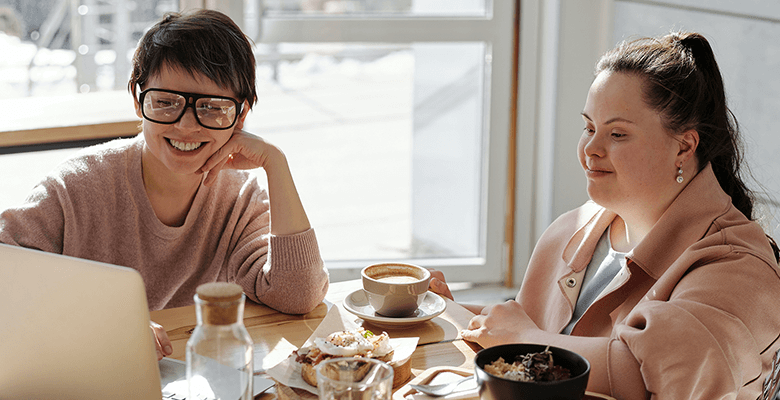 Automated accessibility checkers scan a document or website for potential accessibility issues and alert you to them. They may also advise on how to fix the errors.
Automated document accessibility checkers include the built-in Acrobat accessibility checker and PAC. They have their place as a basic and initial check for accessibility.
Automated website accessibility checkers include WAVE, SiteImprove and axe, to name a few. They can help with periodic, ongoing checks of your website.
A document or website can pass an automated checker, but it absolutely does not mean that it's accessible.
Automated checkers can assist your accessibility efforts. But they should never be used as a replacement for manual checking and the accessibility knowledge you need to have.
Benefits of Automated Accessibility Checkers
Automated checkers are good for:
Basic checking of documents and websites.
Finding specific types of errors.
Caveats
Automated accessibility checkers have many limitations:
They can only potentially detect about 25% to 30% of potential accessibility issues. The majority of issues require manual checks, such as Alt-text, tags and reading order.
They can give false positives.
Some check for more things than others.
Some perform differently on different websites.
Accessibility Recommendations
Accessibility is not a one-size-fits-all or a one-and-done approach.
Depending on the level of accessibility of your team, your budget and timeline, these various accessibility solutions can be tailored to suit your needs and goals.
Depending on your needs and budget, you may opt for more than one accessibility approach, such as an audit along with accessibility training, or accessibility consulting along with guidance or training, or training and using automated checkers.
Contact us today about your accessibility needs.