Category: Gratzer Graphics LLC
It's Our Dog-gone Birthday!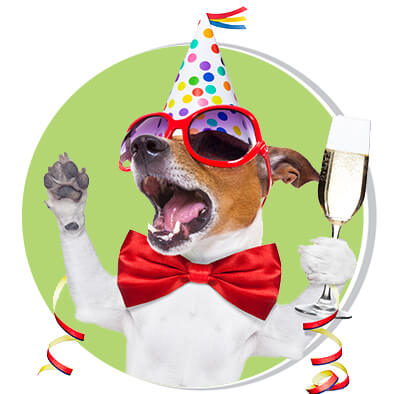 July marks 15 years in business for Gratzer Graphics. In dog years, that comes out to 105.
Thank you to all of our clients who've contributed to our success, especially those who've been around since almost the beginning!
Continue reading
---

Designs That Help Shelter Animals
As you may know, I have two stores featuring my original designs and from which I donate 100% of the proceeds to shelter animals in need of rescue or medical care. Most of these dogs and cats are in or come from southern shelters with high kill rates, where inhumane methods of euthanasia are used, the pet population is out of control and owners often think nothing of surrendering their pets to these shelters.
Continue reading
---
Happy Halloween!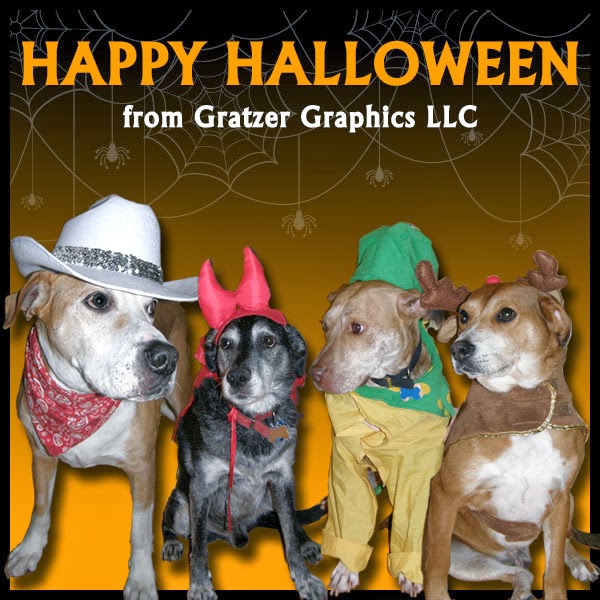 Continue reading
---

Gratzer Graphics Becomes Sponsor of City Dogs Rescue
We are proud to announce that we have have just become a sponsor of City Dogs Rescue for 2013! City Dogs Rescue, based in Washington, DC, saves adoptable dogs from overcrowded and high-kill shelters, many of which are in the south.
Continue reading
---

Colleen's Ongoing Pet Project
Since November 2009, Colleen has maintained two online stores, at Cafepress and Zazzle, which feature her original designs as well as nature photography. The idea for the online stores came from a passion for design and helping animals. Proceeds are donated to Frederick County Animal Control (Maryland), the county's only shelter.
The stores offer a wide selection of custom merchandise for dog lovers and cat lovers and animal rescuers and advocates as well as products for other pet lovers (iguana, hamsters, birds and horses). These items, which make great gifts, are available in two designs: a heart and paw print,
Continue reading
---