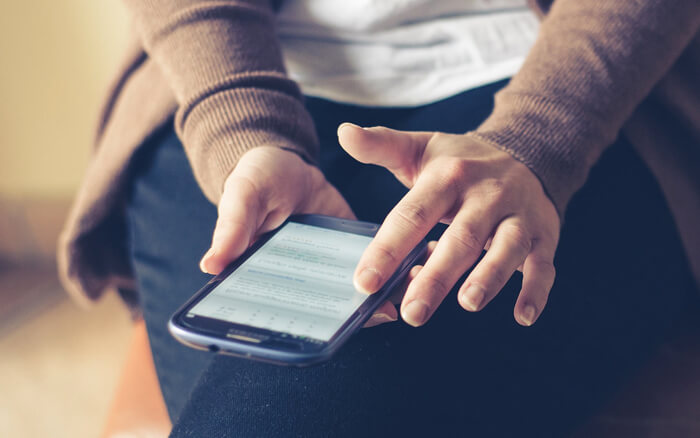 7 Things to Look for in a WordPress Web Host
How many donations or sales will you miss out on if something happens to your site: if it goes down, gets hacked or is so slow that people leave and go somewhere else? If you have a good web host, these are less likely to happen. In the world of website hosting, most of the cheap ones can cost you more in the long run if something does happen. So let's take a look at 7 things to look for in a WordPress web host, other things to consider and which hosts we recommend. (Spoiler alert: some of the most popular ones do not make our list.)
1. Support
If you encounter an issue with your website, you want to know you can reach someone and that the issue can get fixed right away, and not be in a panic. Good hosting companies have readily available support—by phone, e-mail and/or live chat. Usually, they are available 24/7 by at least one of those methods.
2. Uptime
Uptime means your site is up and available for visitors. If your website goes down for a period of time, you could miss out on donations, memberships or sales. Don't assume that visitors will remember to come back to your website to try again later.
Reliable web hosts wants to keep uptime as high as possible, and most aim for 99.999% uptime. However, know that every website will experience downtime at some point—for planned maintenance or as a result of a server issue or too much traffic at one time. It happens but is usually a rare occasion.
3. Speed
Slow sites frustrate visitors, leaving a bad impression and resulting in them leaving your site. Maybe they will come back, maybe they won't. Maybe they will go to a competitor's site instead.
On the contrary, faster sites not only provide a better experience for visitors, but they rank better with Google. That means that more people will find out about your organization through Google searches. Nearly 60% of searches are done from mobile devices. So if your site isn't mobile friendly, then people using mobile devices aren't going to find it in a search.
Good web hosts can contribute to your site performing well. So sometimes the remedy for a slow site is simply to move hosts.
4. Staging
With a WordPress website, it is vital to have a hosting plan that offers a staging site. With so much functionality provided by thousands of theme and plugin developers, in addition to WordPress enhancements—and all occurring at different points in time—there is always the chance for potential issues (errors, incompatibilities, etc.) to occur.
A staging site allows for preventive maintenance, quite literally. It means that WordPress, the theme and plugins can be updated on a staging site prior to updating everything on the live site. Additionally, it allows for testing of any new functionality prior to implementing it on the new site. That way, if something goes wrong, it happens on the staging site and can be addressed there instead.
Reliable web hosts for WordPress sites offer a staging area as part of their WordPress-optimized hosting.
5. Backups
If you add content to your website often, or get donations or sales from it, it's crucial to back up your site daily. Some hosts perform daily backups and usually keep them for 30 days. That's great, as long as your site doesn't get hacked sometime in that time period. Some hacks aren't found for some time. If a hack isn't found for 31 days, for example, then the host won't have a clean backup of your site that can be restored. Instead, this could result in a very costly cleanup of a more recent version of your hacked site.
Backups also come in handy if something goes screwy on your website after you make an update. (Have you ever gotten the white screen of death?)
Good web hosts allow you to easily restore your site (with the click of a button) in the event something happens.
6. Security
Unless your developer implemented some security measures on your website and on the server, your site has little to no protection against potential hacks or malware. Hacks and malware can compromise parts of your site or take it down completely. Many web hosts will take down sites that get hacked, so that other sites do not get affected by them.
Reliable web hosts have security measures in place, providing protection on a bigger level against malicious intent.
7. SSL
If your website uses SSL, that means it shows in web browsers as HTTPS, instead of HTTP. Many newer versions of browsers (Chrome and Firefox) warn visitors if a site is not using SSL, showing it as not secure. This could alarm visitors, and they may leave your site, espeically if you're asking them to fill out a form, which contains personal information.
Having SSL installed could put them at ease, but it also is a ranking factor for Google, which could result in your site showing up in a higher position in search engine results.
Good web hosts include SSL certificates for little to no additional charge and will install one for you.
Find out more about SSL and how to add it.
Other Considerations
Disk Space
Disk space is a concern if you have an extremely large website. You want to be sure that the hosting plan you choose will accommodate the size of your site.
E-mail
If you want to have your e-mail accounts hosted there, then you need to also find out if they offer e-mail and how many mailboxes they offer and any other features you might need. Otherwise, there are options to host your mail elsewhere.
Recommendations
Some web hosts that we like and recommend are:
Most offer significant discounts when you pay for a year in advance.